After Happy Hour is officially re-opened to submissions for Issue 12, which will be coming out in Spring 2020. Submissions will remain open through February 29, 2020.
Along with our standard categories of poetry, fiction, creative non-fiction, and visual art, we've added two new submission categories:
Comics and Graphic Narratives
We've always been open to graphic narratives, but we decided it's deserving of its own category. We're interested in all forms and variety of comic, from traditional narratives to more hybrid and experimental works. There are no upper or lower length limits on this category (at least at the moment) and you can submit 1-5 at a time, depending on their length.
Online Content
If you're a writer of book reviews, author interviews, or craft and literary essays, we want to hear from you for our blog! Online content is posted weekly, so the response times are often a bit shorter, too.
You can check out the full guidelines for all categories here, or head on over to Submittable if you're ready to send us your stuff: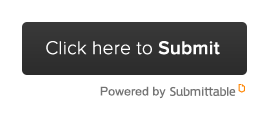 We're excited to read your work!